If there's one way Brooke Meredith's website A Conscious Collection makes us feel, it's hungry. One click over to her domain leaves us salivating for wholesome, nutritious, clean foods to nourish our tummies and make our taste buds sing. And as a professional health coach and fitness model, Brooke knows that it's what goes into your gut that promotes optimum health. We interviewed the self-confessed chocaholic about using food as medicine, and how to kick-start your journey to healthier eating.
Hey Brooke! We know that it's part of your job to keep your health in tip-top shape, but what was your health like growing up? How did you get interested in healthy eating?
I was always in good health growing up. It wasn't until I reached my early twenties that I got caught up in the partying and late nights studying. I'd moved to Melbourne for university and I was living off junk food, so an array of digestive issues crept in and that's when the real health journey began.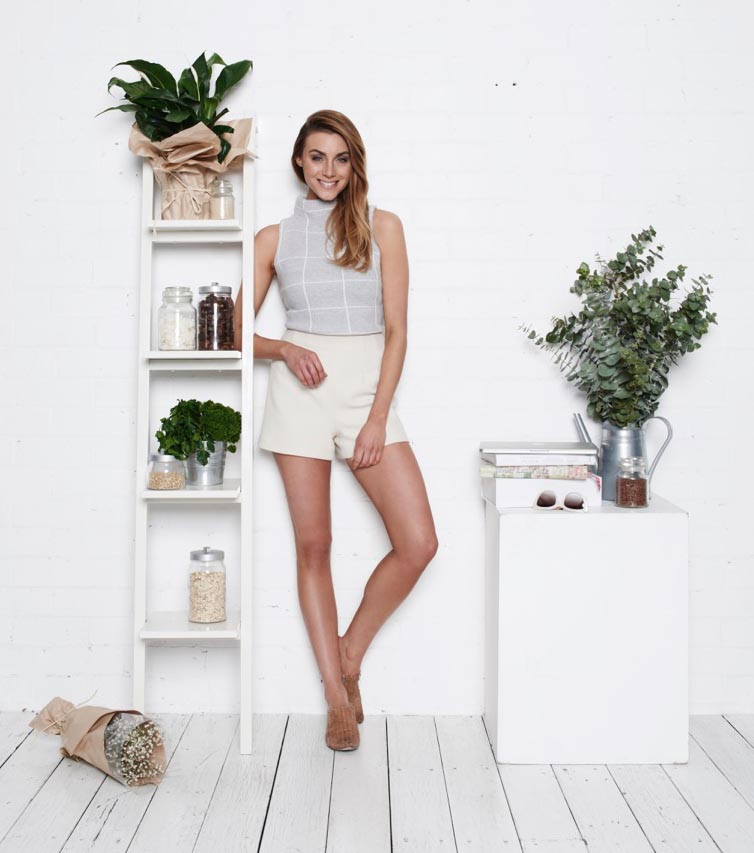 What's your number one health lesson?
No two people digest food the same way. What is one person's fuel can be another person's poison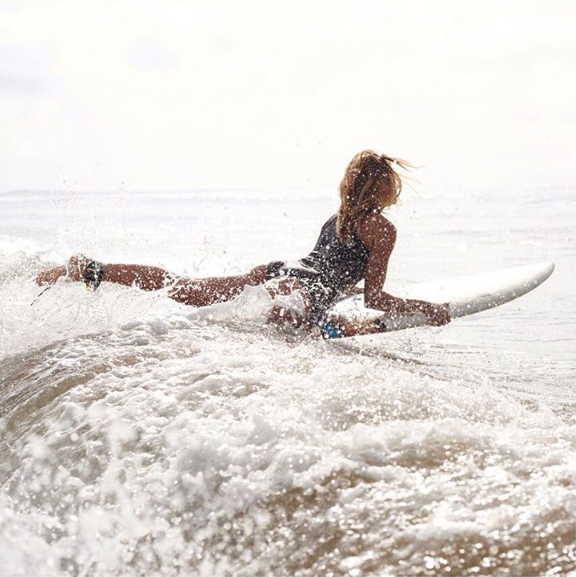 You've recently spoken out about being bullied for having a boyish, lanky body. For the next generation of young women, how do you hope the body image conversation will change?
I can't stress enough how size, body type and shape labeling really needs to be put to rest. I love the health and fitness movement we seem to be in at the present time, with an emphasis on strong, healthy bodies. However, I do need to say that there is also a place for "skinny". And I say that from experience: when I was younger I had a slender, boyish body. I couldn't put weight on for the life of me and I often got labeled as 'too skinny'. Whatever we are, we need to embrace that difference and appreciate that our bodies are beautiful and unique in their own right.  I hope younger generations come to learn that a healthy body is determined by what's on the inside and not on the outside.
Beyond checking out your blog, how do you recommend people cultivate a healthy living mindset?
Surround yourself with like-minded people that lift you up and support your wellness goals and outlook.
You make eating healthy look super easy! What's the secret behind those perfect images on your blog?
Haha, thank you! I love photography so having a good camera helps. But it's all in the styling, composition and good lighting.
What's involved in being a health coach? How is this different from being a nutritionist or dietician?
As a health coach, I'm here to guide you on your own personal wellness goals, rather then just focus on diet alone. I consider your career, your relationship with yourself and with others, lifestyle choices and spirituality. A health coach acts as a support system, a friend, and as someone that will work with you step-by-step until your desired outcomes are achieved.
Overhauling your diet for optimum wellness and gut health can be incredibly daunting, and expensive. What five items would you recommend switching out first, and with what alternatives?
Swap your sugar for stevia, traditional flour for coconut flour or almond meal, dairy for almond milk, and soft drinks with kombucha.
It's 7am and we all need to head out the door to get to work. What is the best, gut-nourishing breakfast that a busy, health-focused person could make?
Scoop a couple of tablespoons of COYO Coconut Yoghurt into a bowl, add a scoop of good quality protein powder, top with some chia seeds and nuts. Away you go!
Visit aconsciouscollection.com for more tasty recipes and Brooke's Chocaholic e-book! Just click on these delicious gluten free Zucchini Fritters to be transported